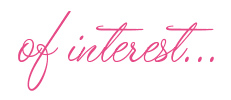 Thrilled to be the cover story in the September 2016 issue of HOUSE BEAUTIFUL!
I wanted to share images from the article as well as others from the photo shoot. All photos by Annie Schlecter – Styled by Doretta Sperduto.
It was a fabulous experience start to finish – I think the photos speak for themselves!!