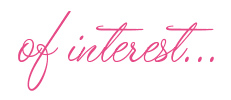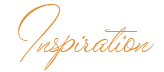 I am inspired by so many things – and so many people. Iconic designers – landscape architects – artists……too many to name! I have been thinking lately of the people I am lucky to count as friends who constantly inspire me. I have decided to show their homes, gardens, work spaces and creations – here on my website.
My friends Byron and Lawson live on Columbus Avenue in New York with their two Italian Greyhounds – Mouse and Hero. They both work in the city and they make the most of living there. They are both Southerners and they bring this aesthetic – this way of decorating – this need to surround themselves with all of the things they love and treasure and have very personal connections to – right into a lovely, light filled New York apartment. One immediately feels at home there.
They are exceptional!
They are collectors – they have an amazing eye and combine what they like with far from reckless abandon……they stack and arrange and hang from wires – and it all looks curated and laid back at the same time. Byron and I talk design a lot – we're junkies – but they basically do their own thing……together.
Many thanks to Olga Naiman for styling this for me…….she has a keen eye – fabulous taste and is really fun to work with. www.aparat.us
And to Kip Dawkins – my wonderful photographer – who made the trip up with me and took these amazing photographs! www.kipdawkinsphotography.com

This is their Foyer – the shelves are attached by way of magnets to the metal boards that are mounted on the wall!  Byron thought that one up!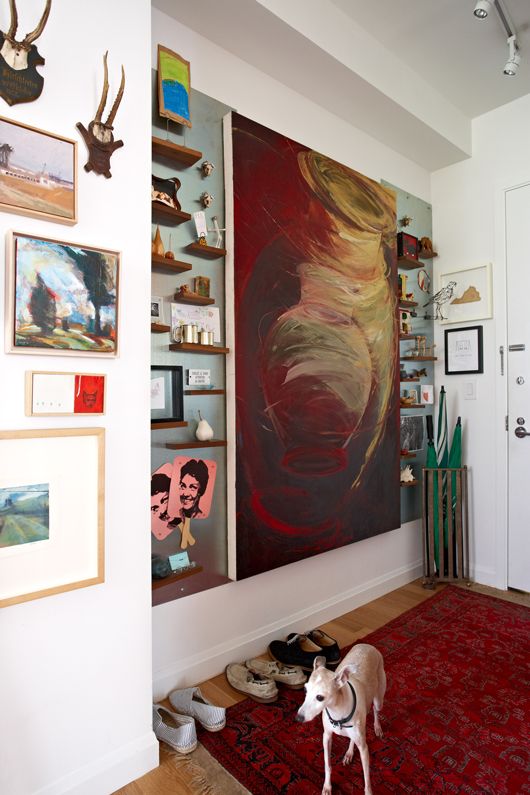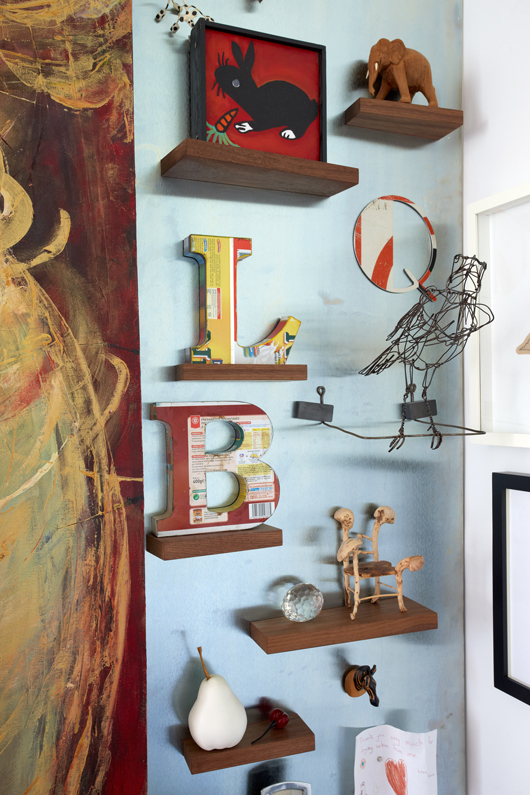 This is the den/spare bedroom/office – New Yorkers are great at multi tasking their living spaces. You can see Mouse and Hero here too – they are formally known as Italian Greyhounds – informally known as "The Chickens"