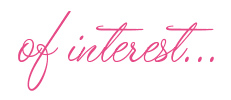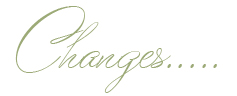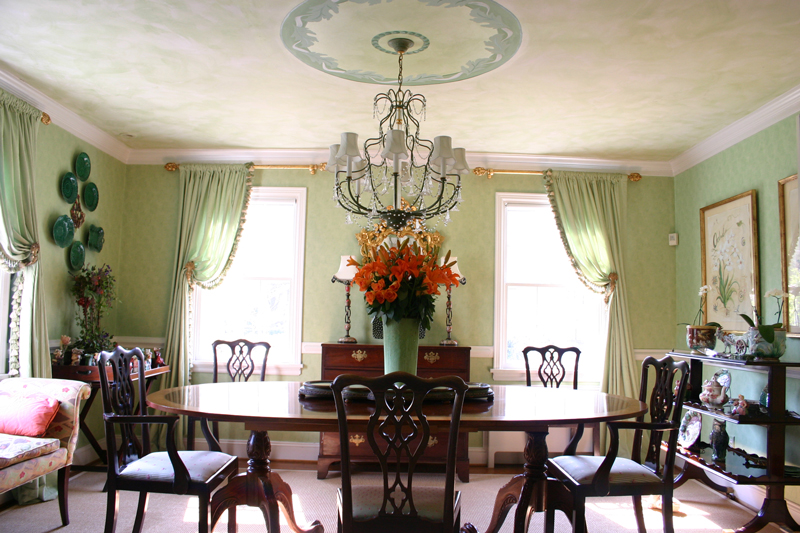 Here is the room 16 years ago! There is a sisal rug, green tone on tone patterned wallpaper with matching curtains, a faux finish on the ceiling
and a ceiling canvas above the chandelier.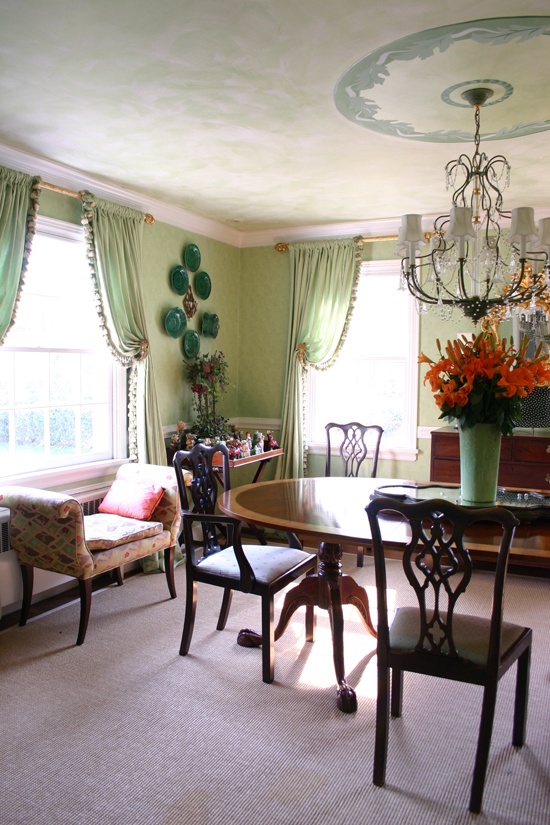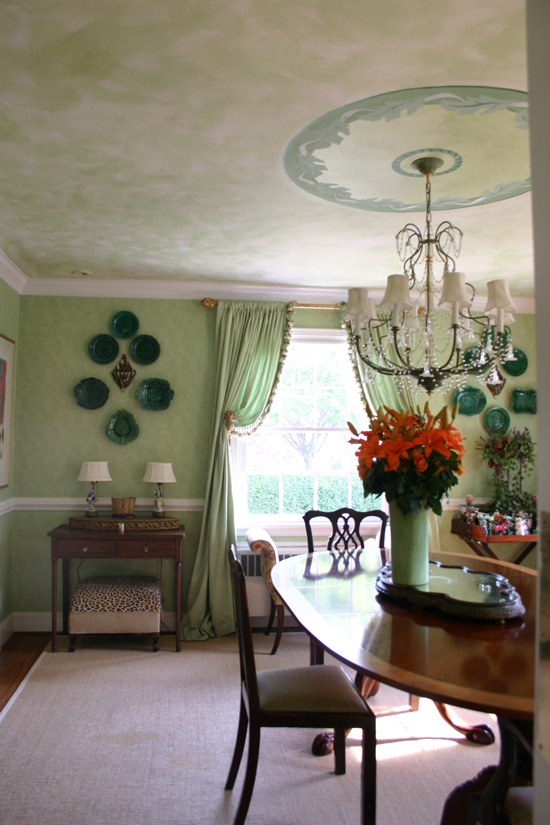 A couple of other views of the room.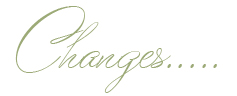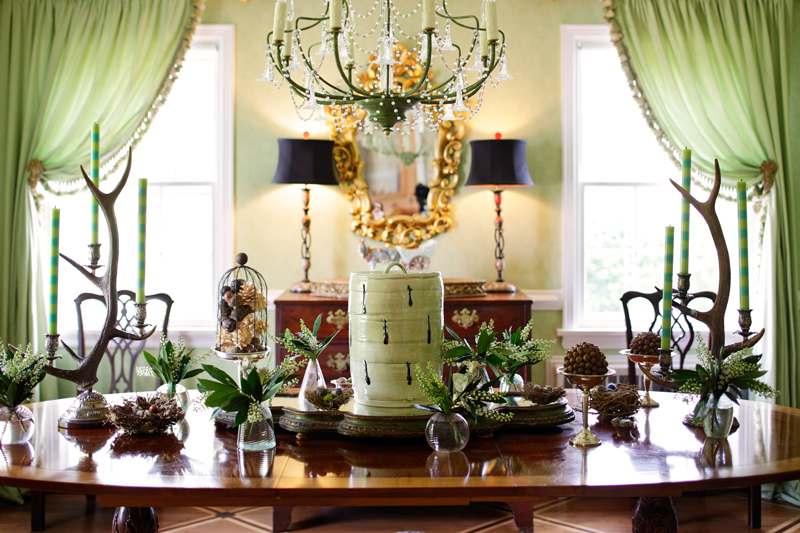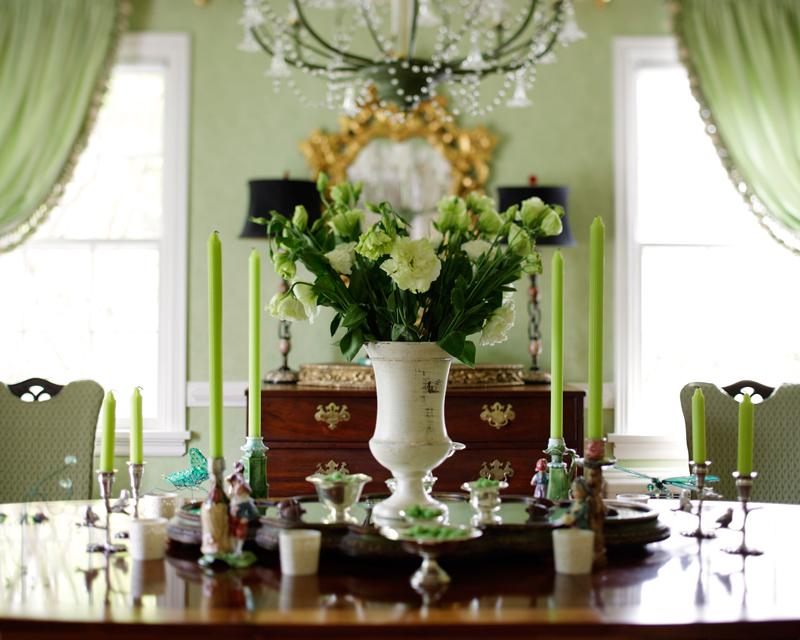 Here is the room 10 years later!
The rug is gone, replaced by bare floors stained in a pattern (so much better with dogs, food, wine, etc.).
After all the years, the walls and curtains remain the same.
The table is dressed  for two different events.
The chairs take off and put on slipcovers depending on the season.
The floor change was huge – everything looks crisper, fresher by  simply changing that one element.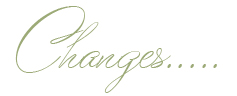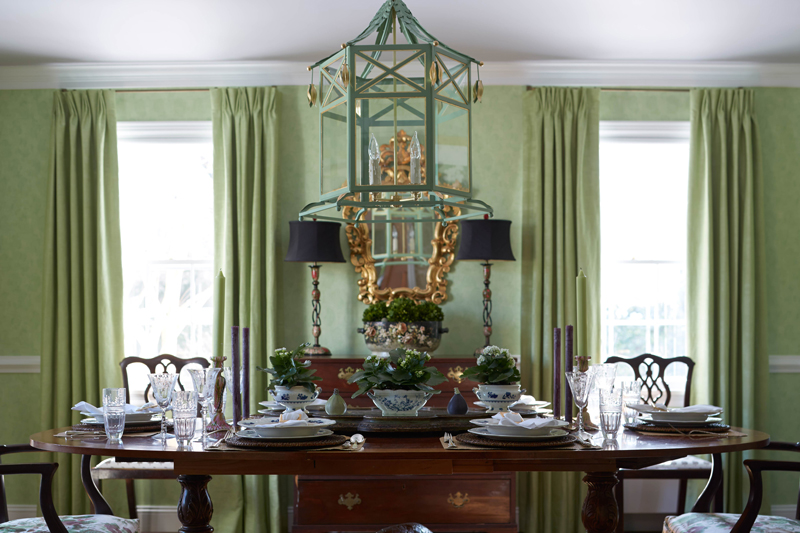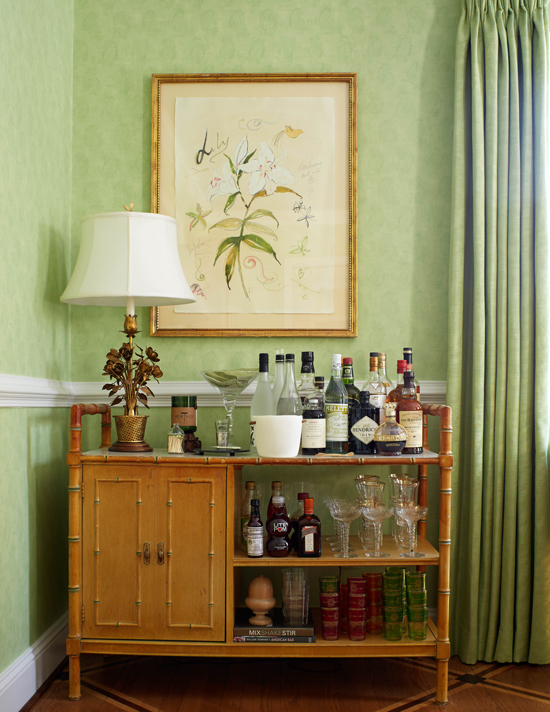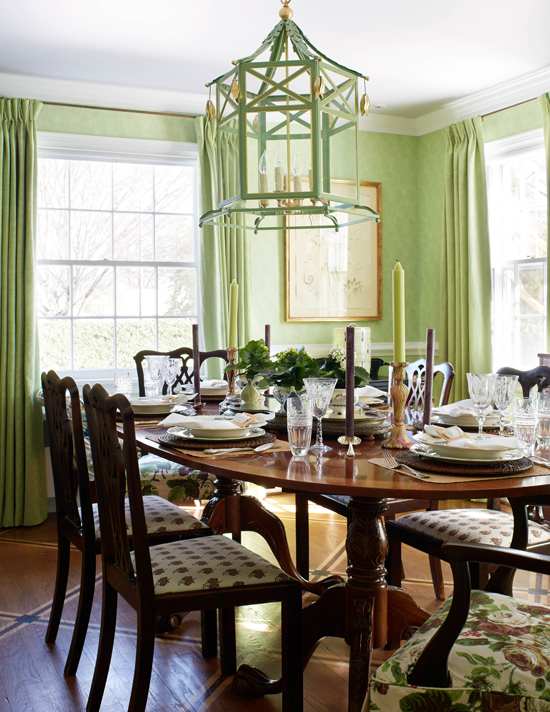 Bigger changes here……..This is the room today – after almost 17 years of family events, dinner parties,
luncheons, holiday buffets – lots of laughter and fun – friendship and love.
The green walls are a constant – they anchor and allow all of the other changes to take place.
No ceiling canvas – the ceiling is actually a light amethyst (Farrow and Ball – Calluna).
New curtains – pretty panels on a bent rod – really updated.
Plates down from the wall – large watercolors up.
Chairs dressed in new fabrics – linen and chintz – the mix is wonderful.
A new/old bar – recent mid century antique shop find.
And the biggest change……..The Audrey Lantern! (from www.coleenandcompany.com)